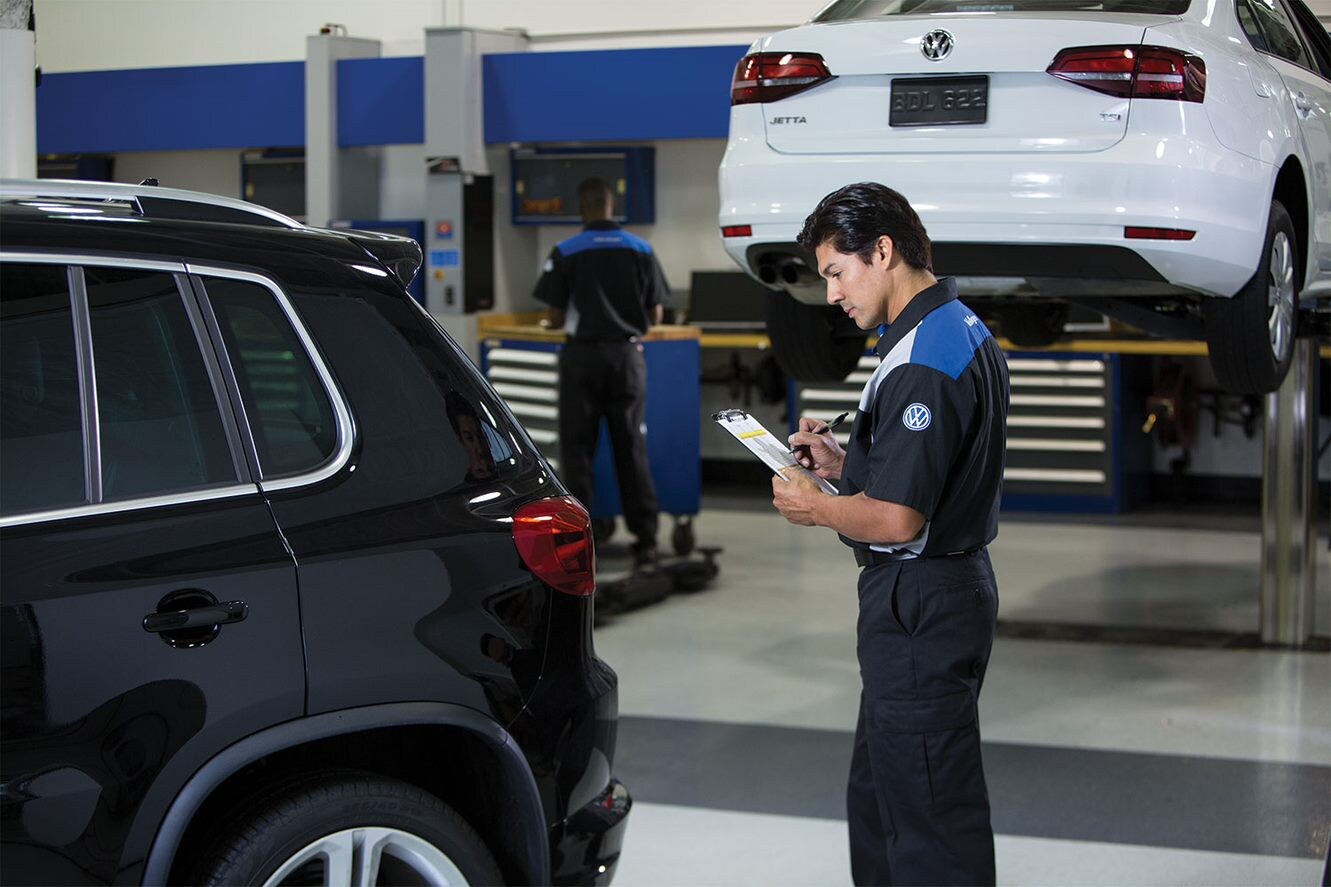 Before the winter cold and snow really set in, make sure your vehicle is in top shape in our Volkswagen service center. The mechanics here at Heritage Volkswagen Catonsville can handle all your fall and winter maintenance needs.

What are some services that you should prioritize this season?
Important Fall and Winter Maintenance Tasks
Battery test: Your battery provides power to your car's electrical systems and helps your vehicle start. Extreme temperature changes can be rough on a car battery, so having it tested bi-annually is optimal.
Tire service: You want to be sure that your tires are in top shape for the winter season. We'll check for damage and make repairs. We can also perform air pressure adjustments (common in cold weather) and tread inspections (crucial for traction).
Headlight check: The days are getting shorter, which means that you'll be relying on your headlights more and more. Our mechanics will make sure your lenses are clean and we can replace any headlight bulbs that have burned out.
Oil change: The start of a new season could be the perfect time for an oil change. Fresh oil keeps your engine running smoothly and protects it from damage.
Brake check: Our mechanics can check out every part of your braking system and replace any parts that have worn out. You always need responsive brakes, but they're especially important during the winter months when roads can get slippery.
Schedule Your Appointment Today!
If you're in need of VW parts or service this season, make our Volkswagen dealership your first stop. We'll get your car into top shape for fall and winter!