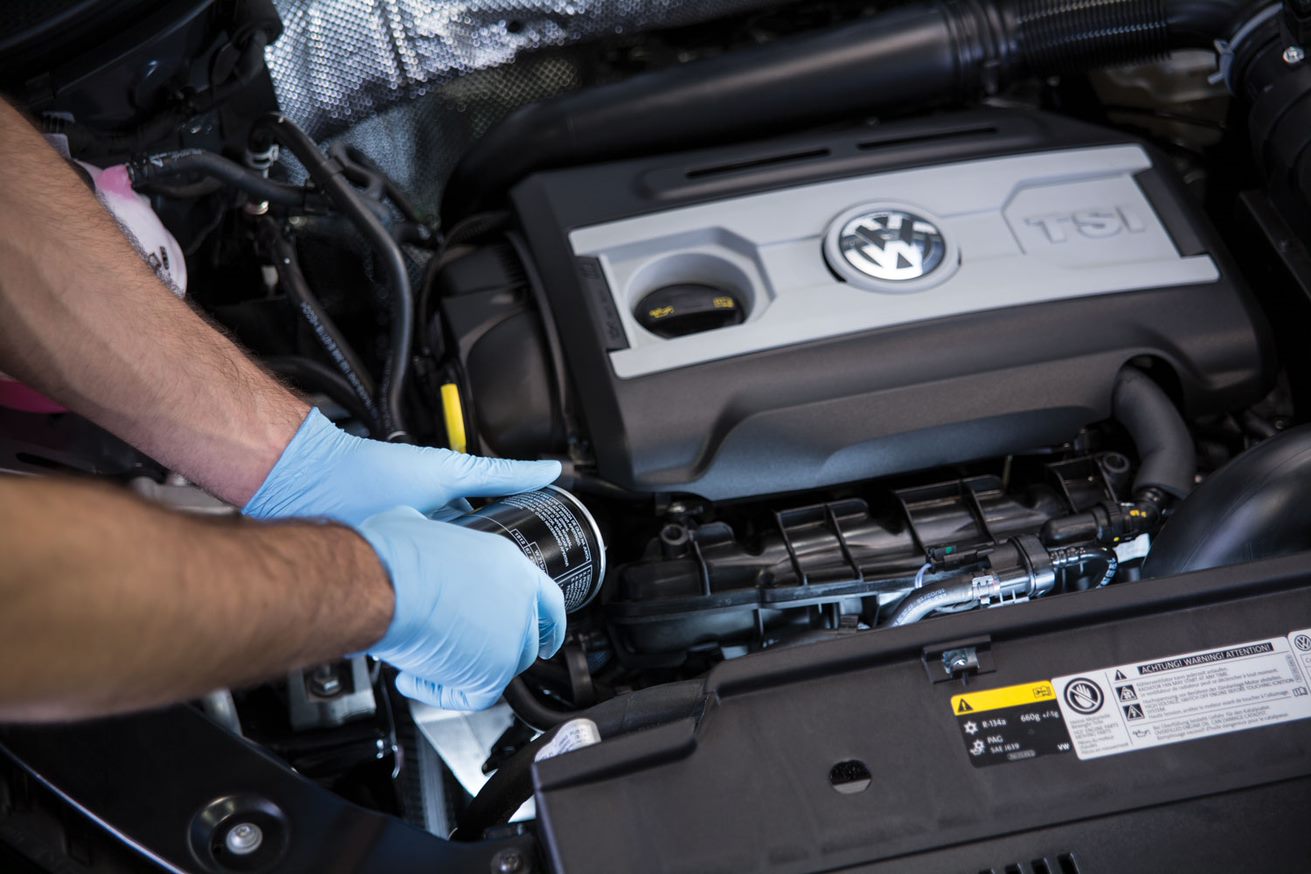 A Volkswagen car may be reliable, but that doesn't mean you can ignore routine maintenance tasks. At Heritage Volkswagen Catonsville, we make sure your car gets the maintenance it requires in our VW service center.
Routine Maintenance Tasks
Oil Changes: This is one of the most common routine maintenance tasks. The oil keeps the engine lubricated and working at peak performance levels. Old oil can damage your engine and affect your fuel efficiency.
Filter Replacements: When you replace your oil, you also get a new engine air filter and a new engine oil filter. Both of these keep impurities away from your engine, keeping it in better shape and potentially helping you avoid expensive damage. There's also the cabin air filter that should be replaced on a regular basis, which keeps air quality inside of your car high.
Tire Services: We also offer various tire services, including repairs. We can perform a tire rotation, which swaps around the placement of the tires on your vehicle. This helps extend their lifespan and help them wear down evenly.
Brake Inspections: The braking system in your car is made up of many parts, so we'll take a look at each component to make sure that they are all working as intended. Our mechanics will make sure that your rotors, brake lines, and brake pads are all in top shape.
Fluid Checks: Routine maintenance doesn't just concern inspecting and replacing Volkswagen parts. Transmission fluid, coolant, and other liquids also help your vehicle run smoothly. We'll check fluid levels and refill whatever you need. ?
Bulb Replacements: If your taillight or headlight goes out, we'll quickly fix that safety hazard and find the replacement bulb that you need.
Visit Our Volkswagen Service Center Today
When you need maintenance for your Volkswagen vehicle, we're ready to help here at Heritage Volkswagen Catonsville. Visit our dealership and service center to see how our skilled mechanics can assist you!