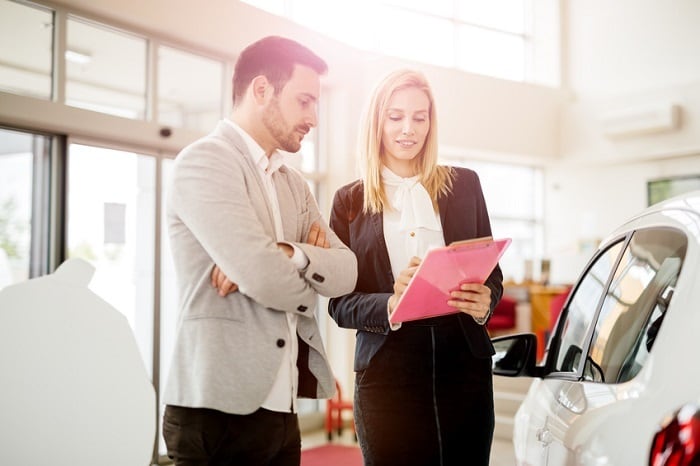 If someone asked you to share your thoughts about a car like the 2019 Volkswagen Jetta, what would you say? You might tell the inquirer you think the new VW Jetta is sleek, for starters. You may also say that you feel the vehicle is well-equipped and responsive behind the wheel. While those are all accurate ways to describe the VW Jetta, you may find yourself at a loss for words if you were pressed to discuss the specific elements of a given automobile.
To prevent that from happening, we thought it would be a good idea to share some definitions of a few common car terms that can help you express yourself more specifically when you discuss what you love about a particular Volkswagen model:
A-Line: When you visit our Baltimore, MD Volkswagen dealership and hear someone talking about a vehicle's A-line, the person is discussing the car's main profile, also its silhouette. An automobile's A-line is often the defining feature of the car's overall character, which makes it a pretty big deal.
Beltline: An automobile's beltline is what separates its sheet metal from its glass. Where this line rests has a dramatic influence on the way a car looks, and its position can be the difference between a car looking inviting or intimidating in all the right ways.
C-Pillar: Automakers use letters to refer to the pillars that outline a car's cabin. Whereas the A-pillar is in the front and the B-pillar is where the doors meet, the C-pillar is the frame for a vehicle's rear side windows. Many drivers can identify a car's make simply by looking at the vehicle's C-pillar.
To learn more terminology that enables you to talk about cars like a pro, contact or visit Heritage Volkswagen Catonsville today.