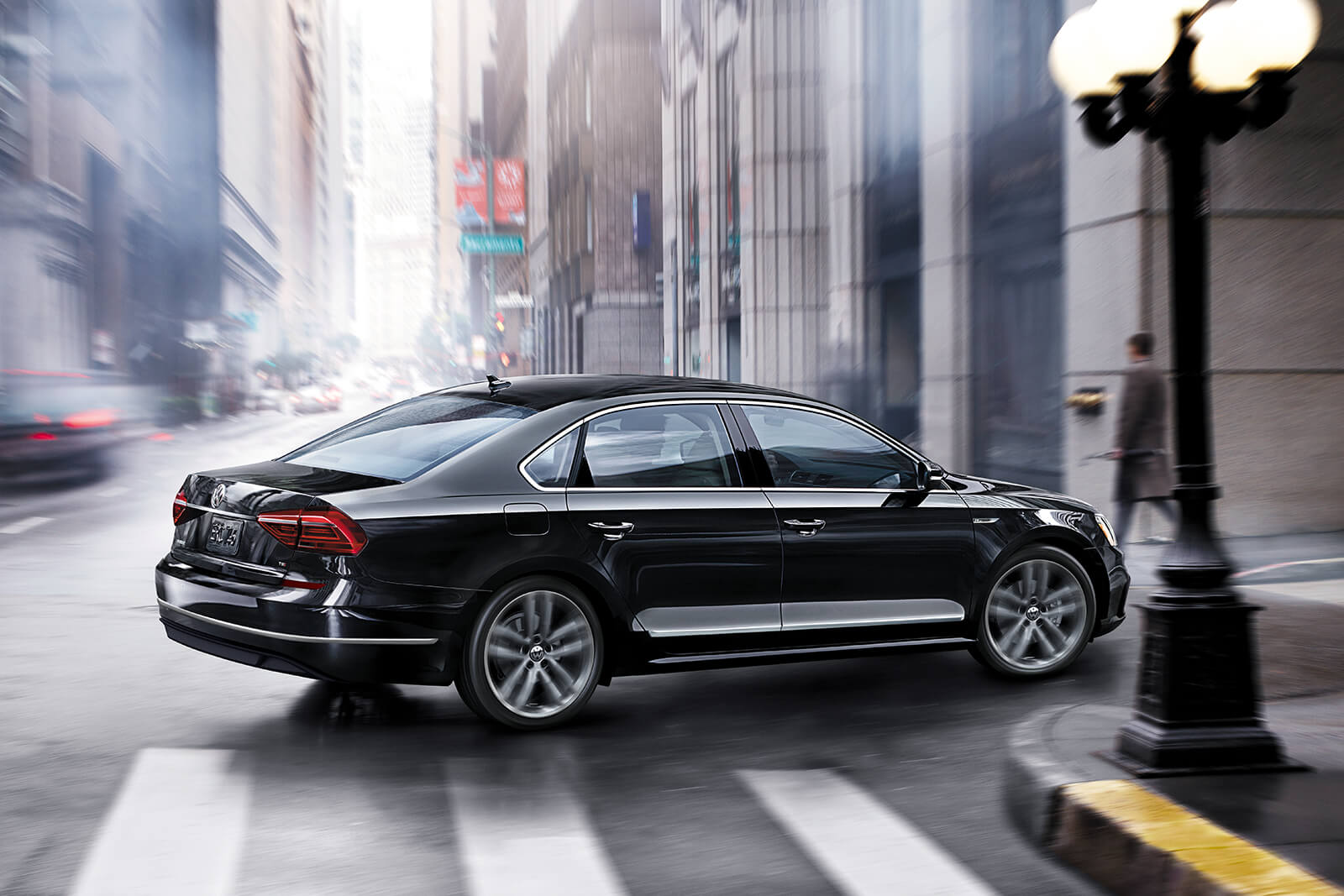 If you're interested in purchasing a top of the line sedan, chances are you're stuck between both the 2019 Volkswagen Passat and the 2019 Chevy Malibu. At Heritage Volkswagen Catonsville, we're not shy about healthy competition, and are often excited to share what we think of this one 'v' one sedan match up.
Let's start with the competition. The 2019 Chevy Malibu is a sleek, low-profile sedan, that sports a 160 horsepower 1.5-liter four-cylinder engine beneath the hood of its standard model. Earning around 29 mpg in the city and 36 mpg on the highway, you'll find a vehicle that makes for some decent, but not great, commuting. On top of that, if you want more power from the Chevy Malibu, you'll have to invest in the 2.0-liter four-cylinder which puts out around 250 horsepower; and cuts gas mileage dramatically. What about safety? Well, the 2019 Chevy Malibu falls short again offering no additional active safety features in the standard model.
So, how does the VW Passat compare? Well, for one, you'll get far more power out of that standard engine. The 174 horsepower 2.0-liter four-cylinder is a great start and still earning solid gas mileage at 25 mpg in the city and 36 mpg on the highway doesn't hurt either. While you'll only have one engine option, that isn't too much of an issue, as the one that exists is certainly worth your while. And in terms of safety, the standard VW Passat receives automatic emergency braking and blind-spot monitors as standard.
So, which is the superior vehicle? While the 2019 Chevy Malibu holds its own, it is difficult to compete with the value of the VW Passat. If you want to see the impressiveness of the winning sedan for yourself, our VW Baltimore dealers are more than willing to set you up with a test drive. When you visit Heritage Volkswagen Catonsville, we pride ourselves on two things, our vehicles, and our personalized services.
Dont worry when you forget the syntax of an HTML element, like and iframe, a link, a table, an image or anything else. Go to HTML CheatSheet and generate the code you need.