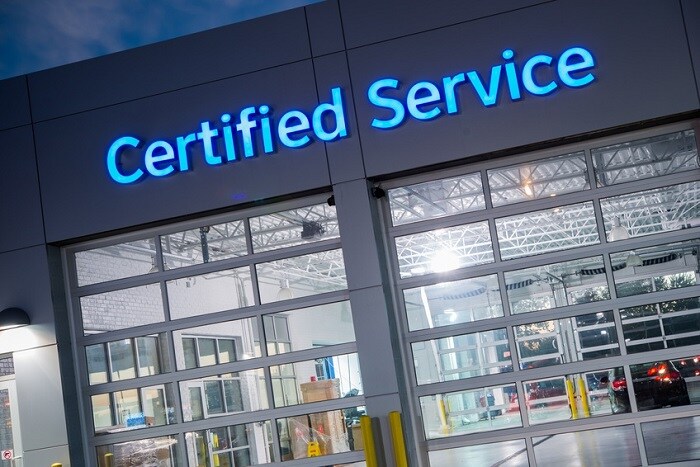 Having been a Baltimore, MD VW dealer for so long, we know cars often need service when it's least convenient for their owners to bring them to a technician. We make it a breeze to have your car serviced at our Volkswagen dealership, however, by giving you two options. You can have your vehicle serviced in our WV service center as you normally do or you can try our Volkswagen Service Xpress.
Here are the services you can have done with our Volkswagen Service Xpress:
·

Complimentary multi-point inspection with any service
·

Oil and oil, air, and cabin filter changes
·

Battery tests and replacement
·

Wiper blade and exterior light replacements
To have Volkswagen Service Xpress performed on your VW car, you simply have to pull into the VW Service Xpress line at our Volkswagen dealership. You don't need an appointment. You simply have to show up.
When you try Volkswagen Service Xpress, you'll enjoy the peace of mind that comes with knowing factory-trained automotive technicians worked on your vehicle. You'll also enjoy knowing that only genuine WV parts were used on your vehicle.
With Volkswagen Service Xpress offered at Heritage Volkswagen Catonsville, having your car serviced just became significantly less inconvenient, didn't it? Don't worry! You can still have more extensive work like radiator flushes and brake replacements done in our VW service center near Laurel, MD.
When your car needs a quick "fix," Volkswagen Service Xpress is for you. If your vehicle requires more time-consuming work, our Volkswagen service center should be your destination.
No matter what kind of service your automobile needs, head over to Heritage Volkswagen Catonsville. To learn more about Volkswagen Service Xpress or to schedule a service appointment, contact Heritage Volkswagen Catonsville now.