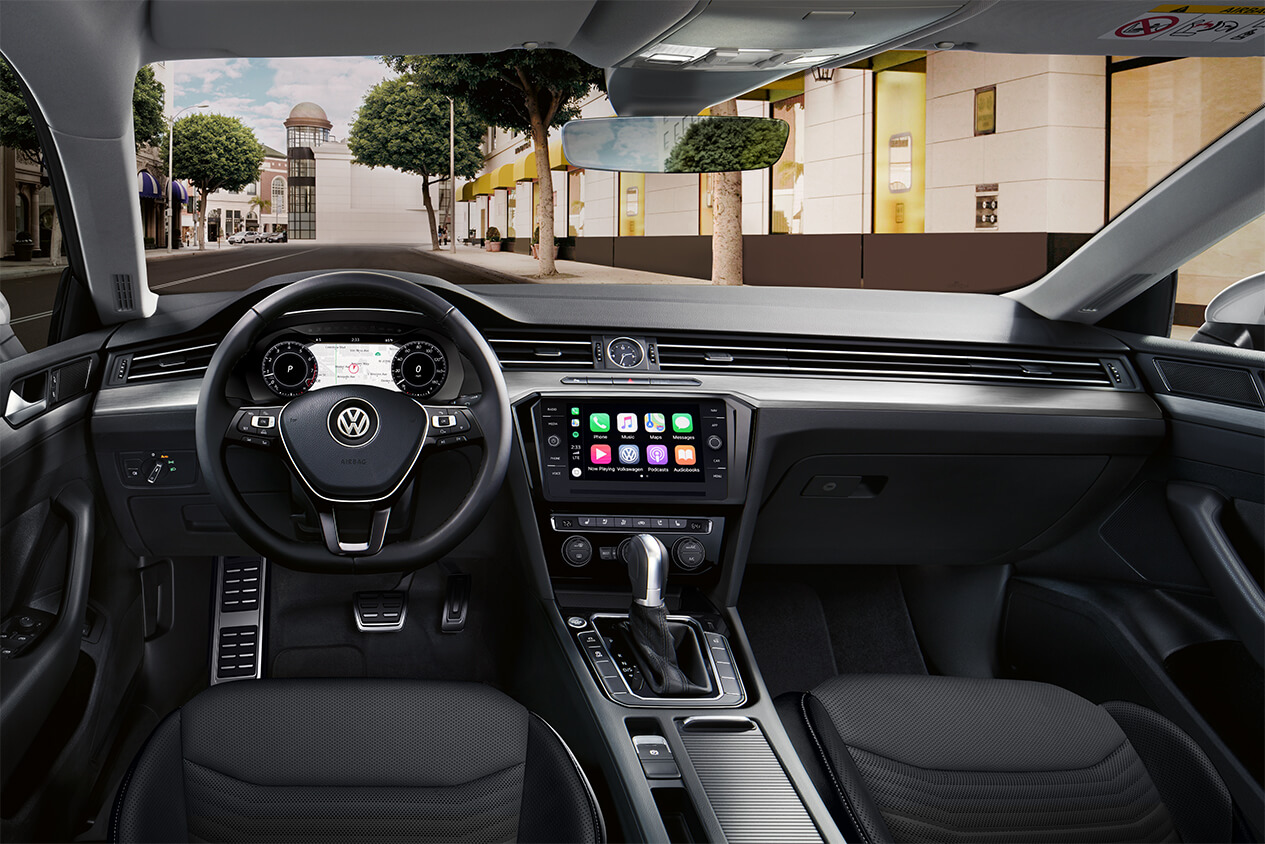 If you're looking to purchase your vehicle from a trusted Volkswagen dealer in Baltimore, Heritage Volkswagen Catonsville is your answer. Not only do we offer a plethora of new and used vehicles from Volkswagen, but we also provide each of our customers with a one-on-one dealership experience. As a leading VW dealership, we're always excited to showcase the latest and greatest from Volkswagen, and the 2019 Volkswagen Arteon is certainly no exception.
Throughout the market, manufacturers and industry leaders have been slowly turning their attention toward crossovers and SUVs. At the same time, they have been turning away from well-performing sedans, leaving vehicles like the 2019 Volkswagen Arteon to dominate the space.
The 2019 Volkswagen Arteon is a sleek, low-profile sedan with a 268-horsepower 2.0-liter four-cylinder engine. Due to the small, punchy nature of the engine, the VW Arteon is able to earn some pretty impressive gas mileage, clocking in at an EPA-rated 22 mpg in the city and 31 mpg on the highway. Few modern sedans offer this kind of package, which makes the 2019 Volkswagen Arteon a true showstopper.
While power and fuel economy are certainly worthwhile, what truly makes this sedan impressive is the various safety features equipped. VW brought out the most advanced tech to their heavy-hitting sedan, featuring additions like automatic emergency braking, pedestrian detection, blind-spot monitoring, and rear-cross traffic alert, all of which are considered standard.
Few vehicles offer the same kind of driving experience and promise quite like the 2019 Volkswagen Arteon. Our team at Heritage Volkswagen Catonsville would be more than willing to set you up with a test drive of this remarkable Volkswagen car.