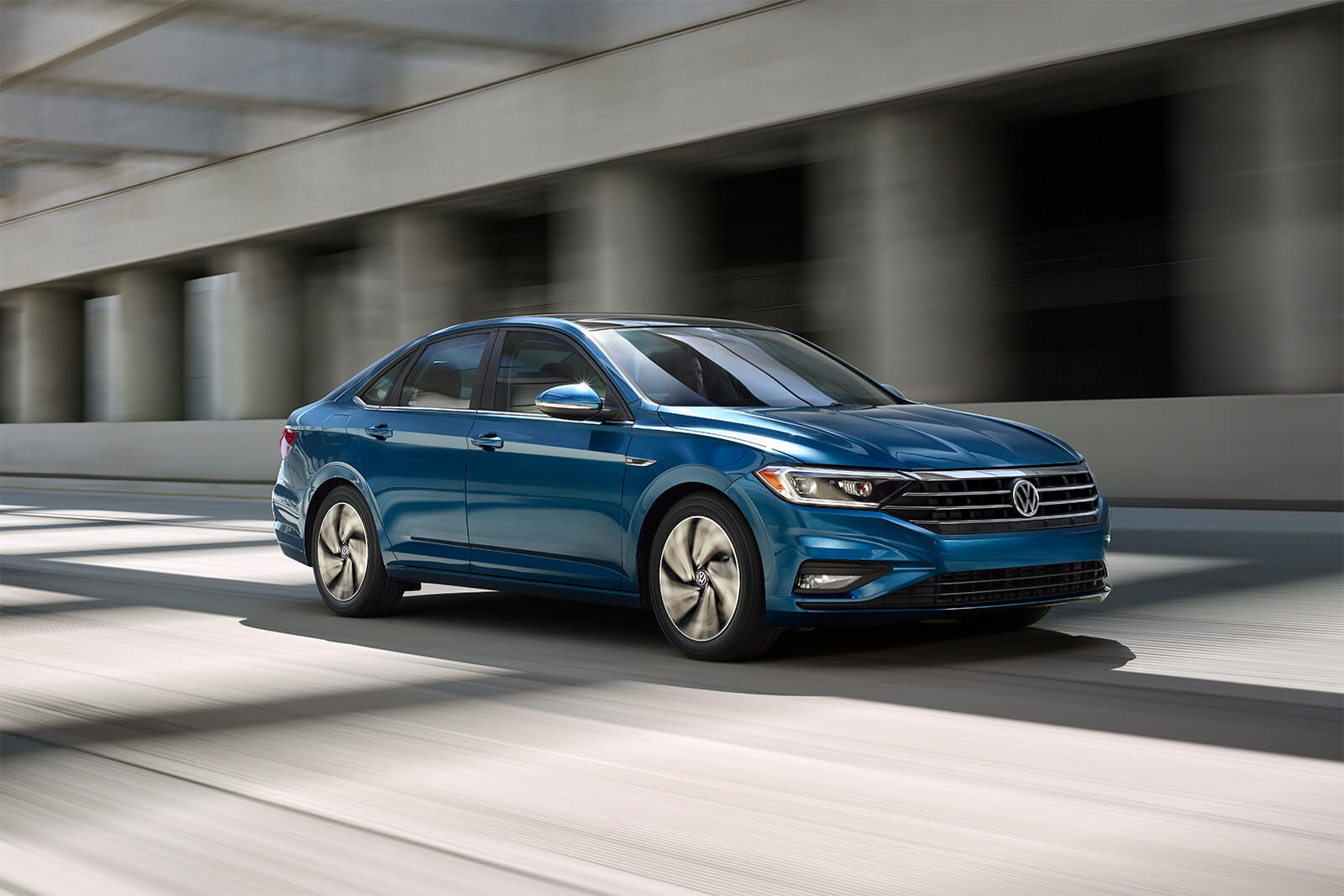 Not every Volkswagen dealership offers the one-of-a-kind, customer-focused experience as we do at Heritage Volkswagen Catonsville. We're focused on quality, and to that end, we're excited to share the differences that separate our beloved 2019 Volkswagen Jetta and one of its main competitors, the 2019 Toyota Corolla.
There are a lot of things that you should be able to expect out of a quality drive behind the wheel of a sedan. Between comfort, security, and modern amenities, two vehicles stand out as top vehicles in their field: the 2019 VW Jetta and the 2019 Toyota Corolla; but which is better?

Performance

We'll start with performance. Both vehicles offer a refined driving experience, but the Volkswagen Jetta does one better with a higher output. It comes standard with a 1.4-liter turbo four-cylinder machine, which churns out 147 horsepower and 184 lb-ft of torque. The Toyota Corolla, by comparison, only renders 132 horsepower and 128 lb-ft of torque via its standard 1.8-liter four-cylinder powertrain. While the 2019 Toyota Corolla offers an upgraded engine option, it fails to produce more than the Jetta, coming in at a maximum 140 horsepower and 126 lb-ft of torque.

Interior

When it comes to features, the new VW Jetta continues to have the upper hand. For example, it offers a remote start system, memory system for the seats and mirrors, cornering lights, and automatic dimming rearview mirror. None of these amenities are offered as standard nor available in the Toyota Corolla. The VW Jetta also offers heated rear seats for its backseat passengers and a heated steering wheel, two additional amenities not available in the Corolla.
The new 2019 VW Jetta is a true stunner when it comes to our head-to-head comparison. Stop by Heritage Volkswagen Catonsville to experience it firsthand, your trusted source for Volkswagen cars and dependable VW service in Baltimore, MD.