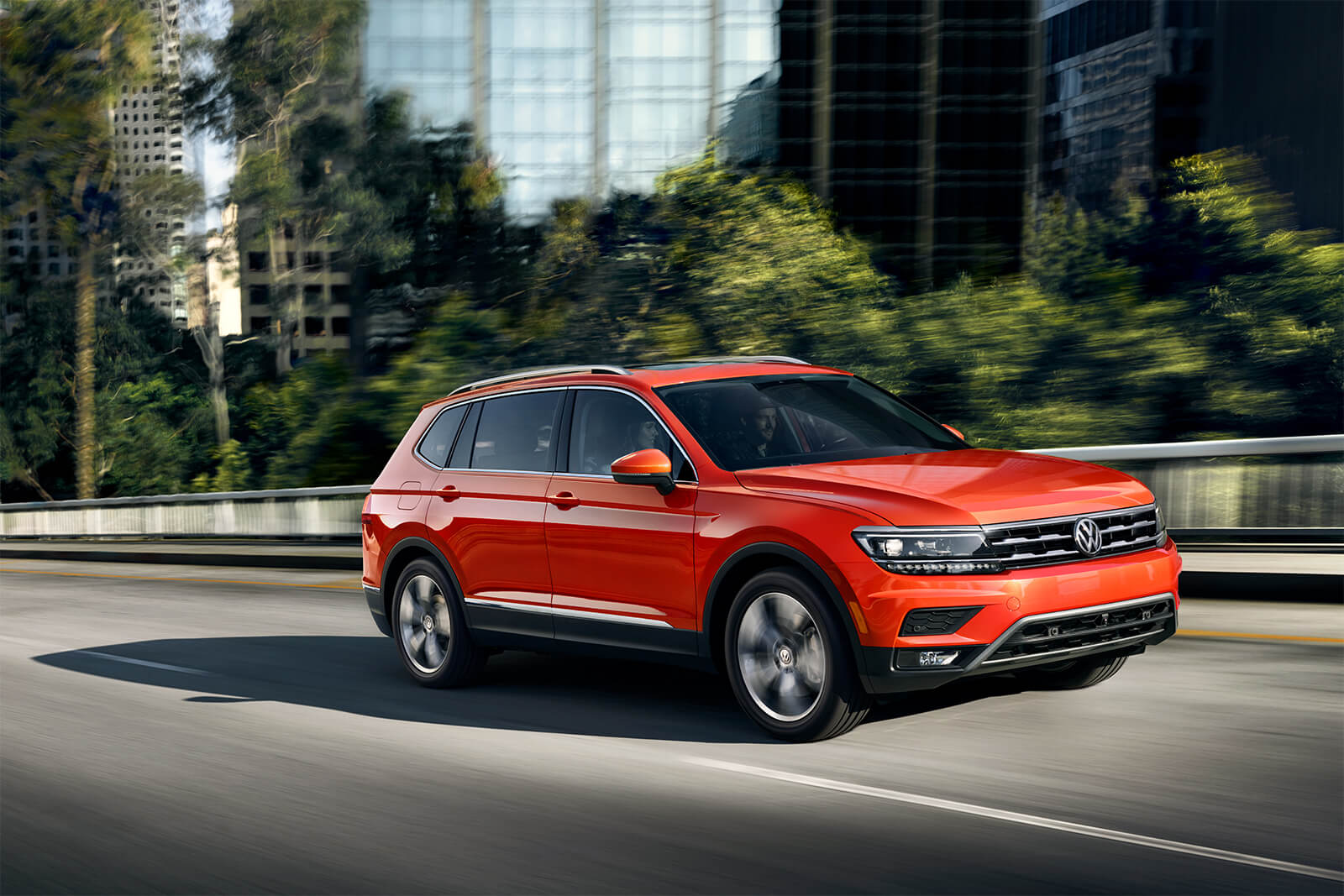 If you're looking to sit behind the wheel of a remarkable compact SUV with plenty of character and incredible design, our dealers at Heritage Volkswagen Catonsville would suggest the 2019 VW Tiguan. That said, we're not afraid of competition, and what car would be a better challenger than the 2019 Mitsubishi Outlander?
The Mitsubishi Outlander is another compact SUV, that attempts to stand out from an already crowded field of compact SUVs. What makes the Mitsubishi Outlander truly peculiar is its offering of third row of seats. While most compact SUVs seat five, the Mitsubishi Outlander hopes to push the envelope, and unfortunately, does so poorly. Sure, you can have three rows of seating, but expect tight quarters, and an abysmal 10.3 cubic feet of cargo space behind those last seats. Beneath the hood the Mitsubishi Outlander sports a rather inadequate 166 horsepower 2.4-liter inline-4 engine. While you can upgrade to the 224 horsepower V6 engine, you'll have to pay a fair amount extra to get some solid performance. Standard safety features are also a bit of a disappointment, as base drivers will only find the bare basics coupled with a rearview camera.
The 2019 Volkswagen Tiguan offers a more thought out package and gives drivers the option of a third row. As a result, drivers can decide whether or not they want to have superior cargo capacity or seating. This Volkswagen compact SUV sports a solid base 2.0-liter turbo 4 engine which puts out 184 horsepower and 221 lb-ft worth of torque. While this is the only engine option for the VW Tiguan, it certainly gets the job done. Standard safety is also a great step up as drivers can expect to find automatic emergency braking with pedestrian detection and blind-spot monitors on all models.
So, the VW Tiguan is clearly the better package and our VW dealers in Baltimore is more than willing to help you get up close and personal with this remarkable compact SUV. Whether you're looking for a new SUV or want to check out other models in the VW family lineup, Heritage Volkswagen Catonsville ought to be your dealership of choice.