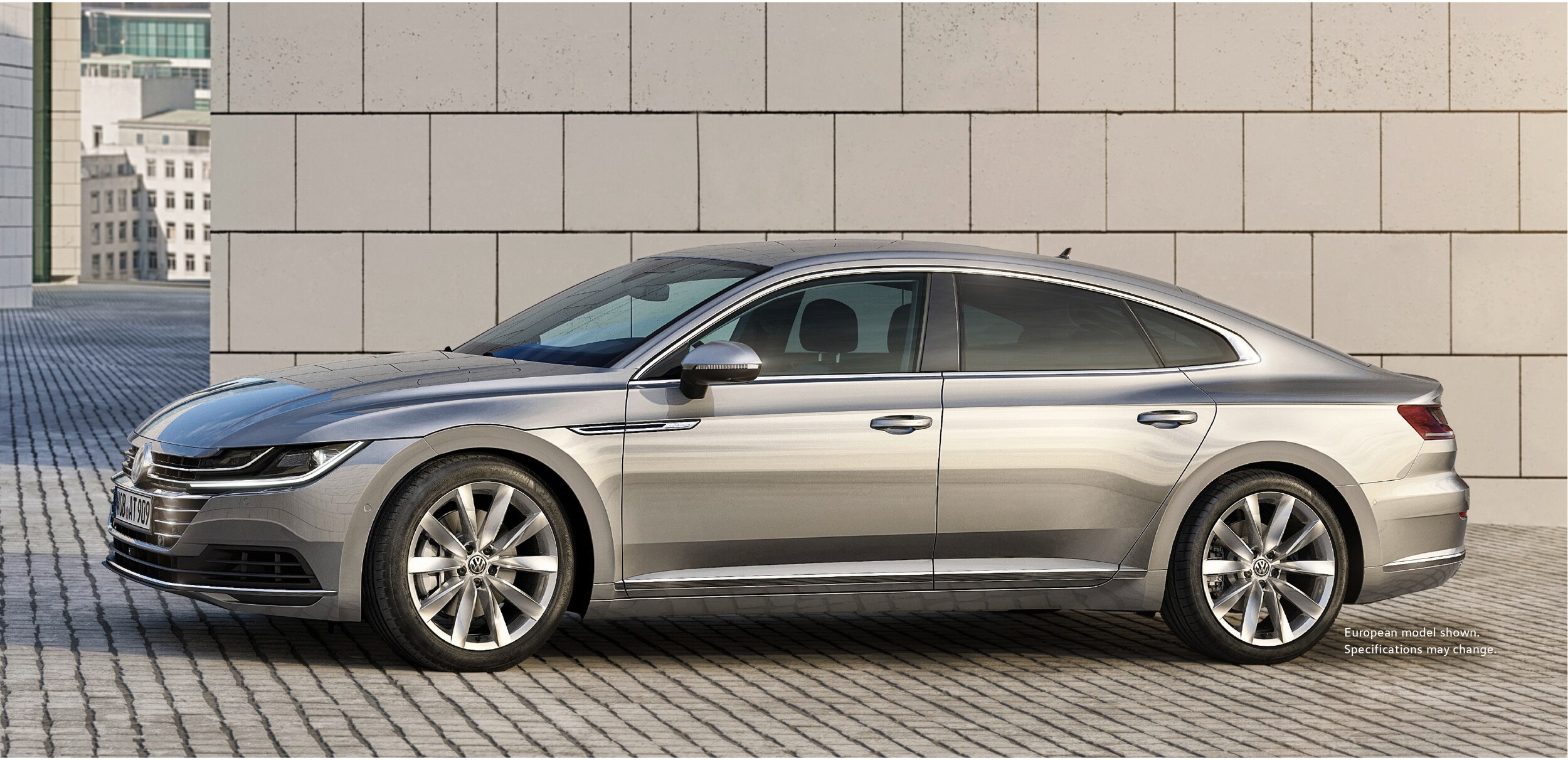 One of the best things about being Volkswagen dealers is selling and leasing new Volkswagen cars like the fun-to-drive 2018 VW Jetta. While we always enjoy helping drivers buy or lease the Volkswagen model of their choice, we also like sharing some little-known facts about VW cars that will be at our dealership in the future.
When it was unveiled during the Chicago Auto Show earlier this year, the 2019 Volkswagen Arteon was warmly received by onlookers. Boasting a look that's simply unlike anything anyone has ever seen in a Volkswagen car, the 2019 Volkswagen Arteon is the gateway to the next generation of VW models that will show off an all-new direction in the Volkswagen brand's design aesthetic.
With the 2019 Volkswagen Arteon being the latest VW flagship sedan, we thought it would be fun to share some facts about the vehicle that you probably don't know. Here are some interesting tidbits about the new Volkswagen Arteon:
· The sedan's name is derived from "artem," which is Latin for art. The name was chosen to underscore the emphasis the Volkswagen brand put on the design of the 2019 Volkswagen Arteon.
· Representing a "new chapter" for four-door coupes, the new VW Arteon has a fastback style. Unlike many other vehicles in this genre, the 2019 Volkswagen Arteon has enough room for rear-seat passengers to lean back and cross their legs thanks to a wheelbase that stretches nearly 112 inches.
· When the 2019 Volkswagen Arteon arrives at our dealership, you'll see that the vehicle has 19.9 cubic feet of cargo space in its trunk, which is more than most other sedans have. When the car's rear seats are folded, the vehicle's cargo capacity swells to 55 cubic feet.
While the 2019 Volkswagen Arteon isn't at our VW dealership just yet, we can still tell you even more about this automobile. Contact Heritage Volkswagen Catonsville to learn more about the 2019 Volkswagen Arteon now.