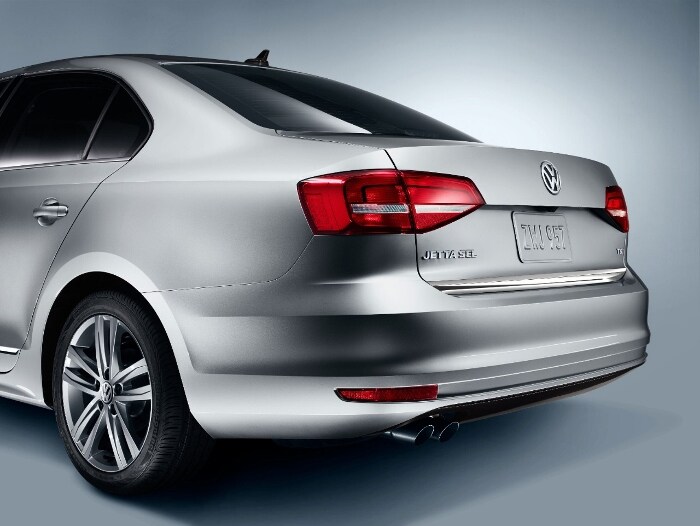 If you're a fan of the 2018 Volkswagen Jetta, you're not alone. Since the ever-popular vehicle made its debut in America in 1980, the Volkswagen brand has sold more than 3.2 million Volkswagen Jetta models in the United States. Classic styling, an affordable price, and sharp driving dynamics are just a few of the characteristics that have helped the Volkswagen Jetta remain popular throughout generations of drivers.
For the 2019 model year, the car maker we represent will introduce changes to the Volkswagen Jetta that some would describe as pleasingly radical. Here are some of the changes you can expect to see on the 2019 Volkswagen Jetta:
·

Bold, coupe-like styling

·

New brake booster and master cylinder

·

1.7-inches of added length

·

A stance that's 0.8-inches wider

·

1.3-inches added to the wheelbase
In addition to a new appearance, the 2019 Volkswagen Jetta will have plenty of new optional features. These available features include LED headlights, a panoramic sunroof, 10-color ambient lighting, ventilated seats, and a premium sound system by Beats. The vehicle will also be eligible for a new set of optional driver assistive features.
When discussing the point of redesigning the Volkswagen Jetta, Daniel Shapiro, product manager for the 2019 Volkswagen Jetta said, "Our goal was to build a [Volkswagen] Jetta that delivers on…[the car's] heritage while writing the next chapter in the story. We saw the all-new [Volkswagen] Jetta as an opportunity to reinvent the compact sedan."
"First, we focused on building a great vehicle with respect to value, fuel economy, and reliability, using the proven 1.4-liter TSI engine and new eight-speed automatic transmission. And second, we brought [the Volkswagen] Jetta further into a rapidly developing digital world with key available features," continued Shapiro.
To learn more about what you should keep an eye out for on the 2019 Volkswagen Jetta when it arrives at our Baltimore, MD Volkswagen dealership later this year, contact Heritage Volkswagen Catonsville today.