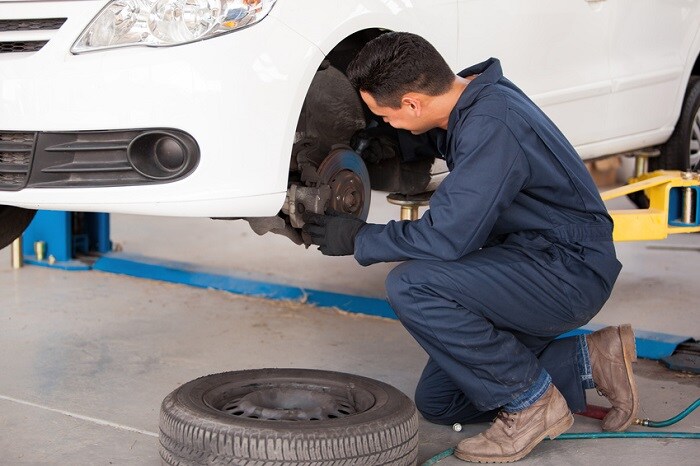 It's hard to believe that August is coming to an end, isn't it? While it may seem like you were just celebrating Memorial Day or the Fourth of July, the truth is that summer will be over in a few weeks and August will be in your rearview mirror. Even though August is coming to an end, it's not too late to schedule a brake inspection in our Volkswagen service center near Laurel, MD.
Why are we encouraging you to schedule a brake inspection before August draws to an end? Because August is National Brake Safety Awareness Month, of course!
Just like you have to change your oil and have your tires rotated regularly, you should also have your brakes checked every once in a while. Because a lot of drivers don't ask their technician to check their brakes often enough, the Car Care Council started National Brake Safety Awareness Month to emphasize the importance of tending to your brakes.
When you think about how important your brakes are to your safety and the safety of everyone who shares the road with you, it's no wonder why the Car Care Council dedicated an entire month to brakes. Having your brakes inspected regularly can help keep you and everyone else safe because it will ensure your brakes work properly and it will prevent minor issues from becoming big problems that compromise your brakes' ability to slow or stop your vehicle.
Whether you drive a 2018 Volkswagen Beetle or an older automobile, take some time out of your busy schedule and get your brakes inspected during National Brake Safety Awareness Month. Contact Heritage Volkswagen Catonsville to schedule an appointment to bring your car into our VW service center for a brake inspection today.