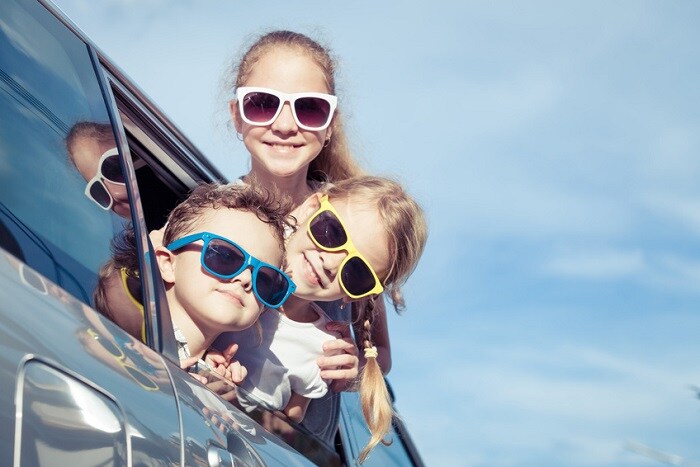 Have you started your back-to-school shopping yet? If you're like many parents, you're already looking for school supplies. Once you've gotten all the supplies your kids need, it'll be time to start shopping for clothes.
Getting your children prepared for the new school year can seem like a never-ending process. While that's often the case, you can make the process a lot more fun by starting your back-to-school shopping at Heritage Volkswagen Catonsville.
Just because the new school year is on the horizon, it doesn't mean your kids are the only ones who need new stuff. If you're tired of driving around in your current car, we suggest you visit our Volkswagen dealership near Laurel, MD to check out our new car inventory. When you do, you'll see that we have the latest VW models at our location, including the 2018 Volkswagen Golf and the 2018 VW Passat.
The new VW Golf is a hatchback that's great for parents who haul gear as well as their children regularly. The 2018 Volkswagen Golf is offered in two great-looking, versatile trims: the S and SE. While the S model is well-equipped, the top trim has even more standard features. On the SE trim you'll find Apple CarPlay™, Android Auto™, Bluetooth™ connectivity, a sunroof, a blind spot monitor that has a rear cross-traffic alert, and a forward collision warning and automatic emergency braking system.
The 2018 VW Passat should be on your must-see list if you want to start the upcoming school year in a new, family-friendly car. The Volkswagen Passat is easy to drive and it has a roomy cabin and a large trunk for your gear. The 2018 VW Passat is available in six attractive, well-appointed trims.
To learn more about the VW models that will make kicking off the new school year a pleasure, visit Heritage Volkswagen Catonsville today.