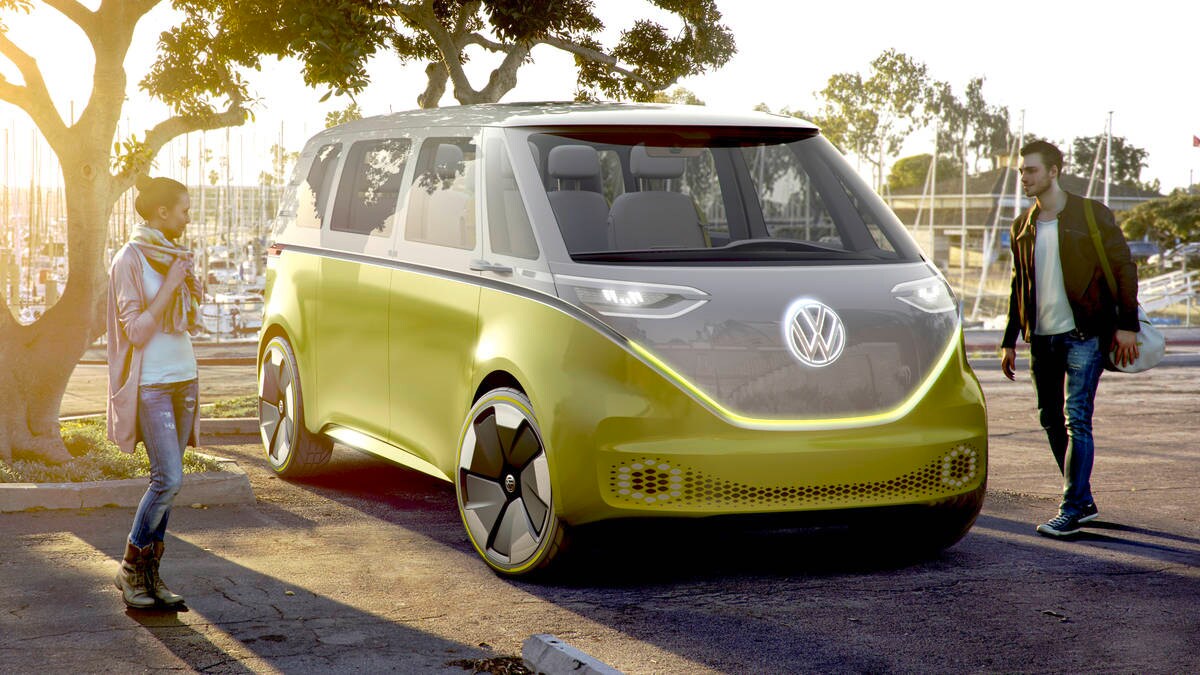 Whether people are looking at our new VW vehicles or they're interested in one of our used Volkswagen cars, drivers often comment that they wish the iconic VW Bus was still on the market as a modern-day automobile. If you're one of the motorists who secretly or outwardly wish the Volkswagen Bus was available at VW dealerships, you'll be happy to learn that the VW Bus is making a comeback. And that's not all. The new VW Bus will be an all-electric vehicle!
Recently, the Volkswagen brand announced that the award-winning VW I.D. Buzz concept electric automobile will soon become a much-anticipated production vehicle. The car maker expects the new VW Bus to be available to consumers located in the United States, Europe, and China as early as 2022.
"For me, the I.D. Buzz concept is the most beautiful and most exciting electric car in the world," said Dr. Herbert Diess, Chairman of the Board of Management for the Volkswagen brand, in Pebble Beach, Calif. "Our goal is clear: we want to make the fully electric, fully connected car a bestseller around the world. The iconic car of the electric age must be a Volkswagen."
The Volkswagen I.D. Buzz is the second EV concept car that Volkswagen has turned into a production automobile. The first was the VW I.D., which will go into production in 2019 as a new vehicle for the 2020 model-year. The Volkswagen I.D. Crozz is another EV concept car developed by the brand we represent and it demonstrates how a fully electric VW SUV might look.
All three of these EV automobiles use the Volkswagen brand's Modular Electric Drive kit. "These cars will offer everything – and even more – than you have seen from other electric carmakers," says Diess. "And they will be much more affordable."
While we all have to wait a little longer for the new VW Bus to arrive at Volkswagen dealerships, there's no reason for you to wait to buy or lease a Volkswagen car. We have a full inventory of new and pre-owned VW cars at our Baltimore, MD Volkswagen dealership. So, stop by Heritage Volkswagen Catonsville to find a new or new-to-you VW vehicle today.