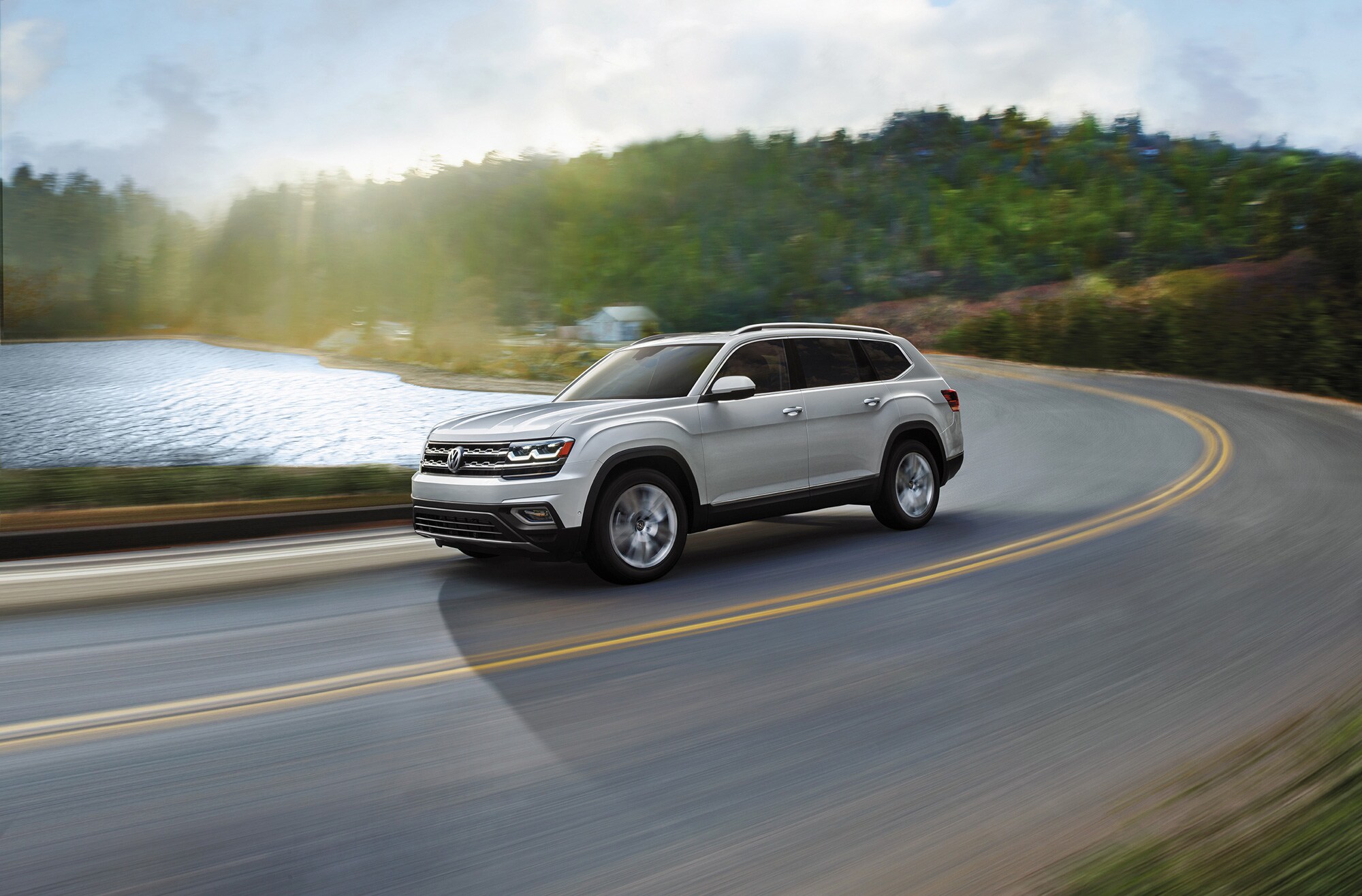 If you're looking for Volkswagen cars in Maryland, we suggest you make your way over to our VW dealership to see our extensive inventory of the latest Volkswagen models. If you're like many motorists, it won't take long for the all-new 2018 Volkswagen Atlas to catch your eye.
It certainly didn't take long for the all-new Volkswagen Atlas to catch the attention of the judges who presided over Cars.com's Three-Row SUV Challenge this year. Over the course of this annual event, the judges evaluated the 2018 VW Atlas and three of its toughest competitors in 12 categories, which included cargo storage, powertrain, visibility, value, and noise, among others. Each SUV's advanced safety features and their ability to accommodate various child safety seats were also examined.
As a Baltimore, Maryland VW dealer, we're thrilled to tell you that the 2018 Volkswagen Atlas was named Cars.com's Best Three-Row SUV of 2017 by the esteemed panel of judges! According to Cars.com Editor-in-Chief, Jennifer Newman, the all-new Volkswagen Atlas bested its competitors by one of the largest margins in the history of the Cars.com challenge.
"We are so proud of this win for the all-new [Volkswagen] Atlas," said Derrick Hatami, executive vice president of sales and marketing for Volkswagen of America, Inc. "Adding a three-row SUV to our lineup has been a long time coming, so it was paramount to get it right. Coming out first in a head-to-head comparison with several key competitors is evidence that we are doing just that."
If you want to see why the all-new VW Atlas is Cars.com's Best Three-Row SUV of 2017 for yourself, we invite you to visit Heritage Volkswagen Catonsville. Once you slip into the driver's seat of a 2018 Volkswagen Atlas, you'll know why this vehicle is the VW brand's most recent award-winning automobile.