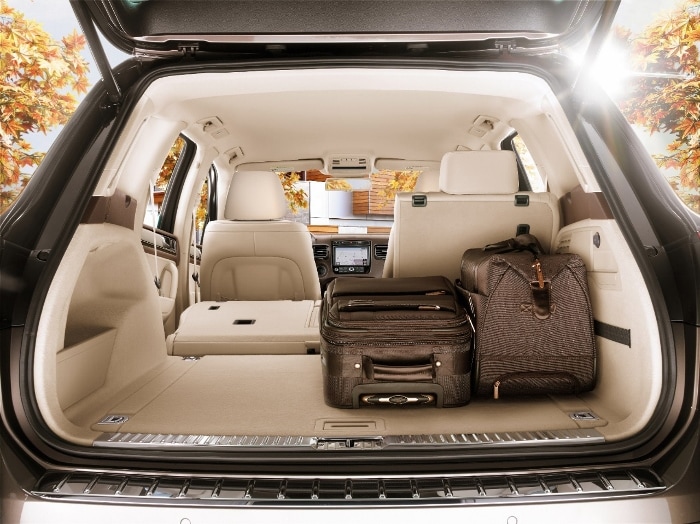 If you're like millions of other motorists, you're planning to pack up some of your belongings and your kids and take a road trip this summer. The summer is a popular time for vacations, which is why we thought now would be a good time to share some tips about how you should pack your VW vehicle before you head out of town.
Even if you drive an SUV, your vehicle has limited space. That's why it's important for you to pack the right way so you can get the most out of the space your automobile has to offer.
Here are some tips for packing your VW vehicle for a road trip:
· Check Your Owner's Manual: As your local Baltimore, MD Volkswagen dealers, we recommend that you look through your owner's manual before you start to load up your automobile. Your owner's manual will tell you how much space you have to work with when your seats are in position and when they're folded down.
· Secure Heavy Things: If your automobile has latches or floor hooks, use them to secure your heaviest items. When things shift unexpectedly while you're on the road, it can affect your car's handling and increase the distance it needs to come to a full stop.
· Use Soft Luggage: If you're not going to travel with fragile belongings, use as much soft luggage as you can. Soft luggage is easier to squeeze into space that may go unused if you only travel with hard luggage.
· Keep Designated Spaces Clear: No matter how much you want to bring certain things with you, there are certain spaces that need to remain clear at all times. These areas include the spaces in front of your air bags. You should also avoid leaning anything against any of your doors even if you're traveling alone.
· Keep Outdoor Equipment Outside of Your Vehicle: While it may be tempting to transport your kayak or canoe in the back of your SUV, don't. Visit our Volkswagen dealership near Columbia to have a factory-made car rack or another accessory installed on your vehicle to transport these items instead.
· Use Your Coat Hooks: Don't forget, you can use your car's coat hooks to store clothing you don't want to get wrinkled. Just make sure your clothing doesn't interfere with your ability to see the road clearly.
· Pack Frequently Used Items Last: Pack the items you're going to use the most, such as your overnight bag, last so that they're easy to access.
· Preserve Your Lines of Sight: Even if your car has a rear view or surround-view camera, you still need to preserve your lines of sight so you can see the road with your own eyes. To preserve your ability to see the road without relying on equipment, don't pack anything above the height of your backrest.
For more tips and new Volkswagen cars, stop by our Maryland dealership today!