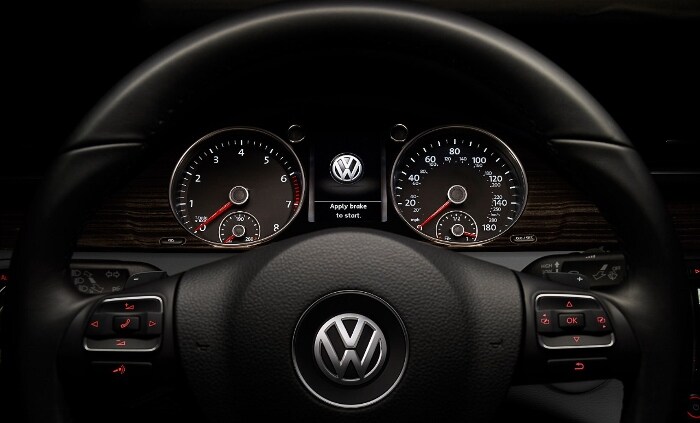 As a Baltimore, MD VW dealer, we're thrilled that the brand we represent is leading what just might be the beginning of an electric vehicle (EV) revolution among car makers. We're also excited that this push for an increasing number of all-electric vehicles is leading to the development of some exciting new car models.
One vehicle we can't wait to have at our Volkswagen dealership is the Volkswagen I.D. CROZZ. The VW I.D. CROZZ is the Volkswagen brand's first electric SUV. While we're eager to have this innovative SUV at our location, we'll have to be patient, because it's not supposed to arrive at VW dealerships until 2020.
The VW I.D. CROZZ is built on the same platform the Volkswagen brand will likely use to bring back the iconic VW Bus, which is supposed to reappear on the market in 2022 as the electric Volkswagen I.D. BUZZ. The Volkswagen I.D. CROZZ will feature a long list of technological innovations and all of the space you'd expect in an SUV.
"Electric mobility is the future, period, and today we take a big step forward," said Hinrich J. Woebcken, president and CEO, Volkswagen Group of America. "The I.D. CROZZ and the I.D. BUZZ concepts demonstrate how Volkswagen will kick off an EV revolution in America."
"In order to make EVs cost competitive, electric vehicles have to be built at scale, and Volkswagen has the potential to deliver global scale in EVs quickly," Woebcken said. "We stand for making electric cars affordable. As we like to say, we build cars for millions, not millionaires."
The footprint of the VW I.D. CROZZ is similar to the footprint of the 2018 Volkswagen Tiguan. Both vehicles have front doors that open 90 degrees and each automobile has a roomy interior that's best described as "cavernous."
If you want to learn more about the VW I.D. CROZZ, contact Heritage Volkswagen Catonsville today.