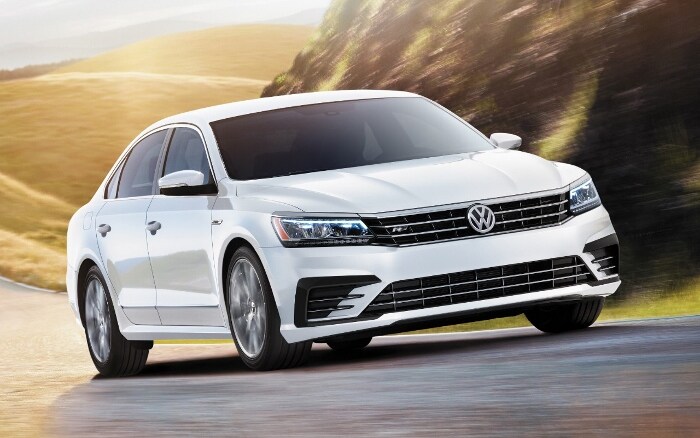 If you're interested in buying or leasing a new Volkswagen vehicle, we encourage you to visit our Volkswagen dealership to see our inventory of the latest VW models. Since it arrived at our location, the 2017 VW Passat has remained one of our most popular Volkswagen models. As it is for many of the cars we have for sale or lease, the color scheme that's available for the VW Passat is one of the reasons the vehicle resonates so powerfully with consumers everywhere.
With so many hues, tones, tints, and shades available these days, car makers have developed descriptive names for the colors their vehicles come in, such as "Habanero Orange" and "Kurkuma Yellow Metallic." The color designers who work for the Volkswagen brand are charged with much more than coming up with descriptive names for the colors they create. They also have to develop hues for every surface of every VW car and then ensure they match each vehicle's unique personality and design.
Here are just a few of the factors the Volkswagen brand's color designers consider when they're choosing paint colors:
· Aesthetics
· Psychology
· Cultural Influences
· Fashion Trends
· Paint Chemistry
· Environment
Once a color is picked, the paint is applied numerous times by robots working in varying conditions. The final product is a long-lasting coat of paint that's as thick as a human hair.
VW color designers work as a team to develop color palettes for every Volkswagen model. The team picks tones for a car's interior materials, including its upholstery, door panels, and dashboard. Of course, this talented team also picks hues for the car's exterior body and even its tire rims. In essence, every exposed surface you see and touch on a VW vehicle has been worked on by a team of Volkswagen color designers.
With so much work going into the color of a Volkswagen vehicle like the 2017 VW Passat, it's easy to understand why you should invest time in caring for your vehicle to ensure it continues to look like it did when it rolled off the production line. You'll find everything you need to care for your automobile, including model-specific, touch-up paint pens and sprays, in our Baltimore, MD Volkswagen parts center. Stop by Heritage Volkswagen Catonsville to pick up the car care supplies you need today.